Testimonials
We value each refurbishment and/or fitout project taking immense pride in creating the perfect working environment to meet your requirements. We hold strong business values – as a result we get many customer referrals
Our values are:
Superior customer service
Reliability
Professional and friendly team
Minimal impact on your business operations
Quality work and finish to the highest standards
Affordable and competitive pricing
Project delivery on time and on budget
Please read what our customers have to say about us…
Testimonials


"David Brouder and his team managed the project from start to finish and it is
very evident that "All Systems" have vast experience in office refurbishments.
They assisted me in managing the communications to all my employees to ensure
minimal disruption to them during works.
A large part of the project was soundproofing of old and new meeting rooms and
modernising our staff canteen and staff facilities. This was executed to very
high standards with a very modern style.
It was a pleasure to work closely with David and his team from inception to finish and it
is important to mention that the project was completed ahead of schedule and
within budget.
I cannot recommend David and his team highly enough and some of our clients and
visitors have commented on how impressive our offices are. I also have a very
happy workforce as a result of said works."
---



Aviareto Limited in small global online business serving lawyers and financiers in the aviation finance industry from Blanchardstown, Dublin. It is a unique business serving a special function in the process of selling, financing and leasing aircraft. It has a particular focus on cyber security and trustworthiness. Aviareto is growing steadily and found that it needed to double its office space while also providing enhanced facilities for staff who now work through the night. Aviareto's key success criteria for the project were security (both actual and perceived), build quality, reuse where possible of existing material and structures, aviation theme and enhanced staff facilities.
Another criteria was to find a company that was easy to deal with, straight forward and professionally managed with clear commitment from the top to deliver. Following a competitive tender, All Systems was chosen.
Aviareto, from the Board to the staff, is very satisfied with the project. Throughout the project a high level of trust grew between the parties. Communications was clear and there was top level involvement at all stages of the build from All Systems, not just at the start. Decision making was well managed as various issues arose relating to materials, design complications, landlord demands etc. As an example, much time was spent designing a two layer, bio metric access control system that also met fire safety requirements. Although some of the sub-contractors insisted that certain options were not available, All Systems, at the most senior level, investigated and insisted that the access design could be implemented. I am delighted that I didn't just accept the initial sub-contractor statements and that All Systems was working to find the optimum solution and did not take the easy path.
Staff and sub-contractors were very professional and easy to work with. All systems set the tone and this ensure that everyone cooperated to get the final build right. Simple things like reusing existing floor carpet tiles and turning an existing circular structure into a central design feature was very satisfying and something that allowed Aviareto management to convince the Board that the build costs were appropriate and that every effort had been made to reduce costs and to reuse materials.
The stand-out design feature is the engine room. This is both a show piece for our clients and a functional space when we are dealing with major system faults or cyber-security issues. The build complexity is very high and the need for a high standard of finish was paramount. With curved glass walls and sliding doors, LED lighting within the glass, a large circular ceiling and sophisticated AV requirements, the build was not easy. As issues arose they were discussed and managed. I knew we were in good hands when, at a very early stage, All Systems had built several models of the system using available materials and LEDS to demonstrate the effect to us of the different materials, allowing us to make an informed decision. They clearly risk assessed the construction in advance and took steps to reduce problems before they arose.
It was pleasure dealing with All Systems mainly because I trusted them both in terms of their technical skills but also their commercial practices.
The project came in on time and on budget with only minor items to be reworked after we moved in. The rework was handled well given that we were live and operational; All Systems worked around us causing as little disruption as possible. It is always nice when we hire new staff and show them around the office, they are usually dumbstruck. That should allow us to retain staff which is a real business benefit in the high skilled knowledge economy area we recruit in.
I am so happy with the office that I brought my kids on a little tour and they are jealous, especially of the kitchen and library. That says it all.
Regards
Rob Cowan
Managing Director

---


"CarTrawler have used All Systems for a number of office fitouts and have always found them to be professional with good attention to detail. They also completed a restaurant fitout which had a very tight time constraint on the project. All Systems completed the work on time to a very high standard. They are efficient, reliable and professional and all the staff are very friendly.."
Jessica Carey, Cartrawler.

---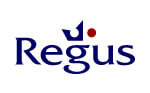 Regus have dealt with All Systems since 2001. During this time they have carried out a large amount of work for us. These jobs have ranged from regular maintenance works to completing full fitouts of office buildings. I have always found All Systems to be extremely professional. All works are completed in a timely manner. They ensure that their level of work is to the highest standard and that the client is satisfied with the completed works. A lot of the work that All Systems do for Regus is for our clients and I have no hesitation in getting them to carry out the necessary works. I can confidently recommend All Systems as a solid and reliable supplier and experts in their field.
Amy Connaughton, Centre Manager – Regus

---

All Systems have worked on a number of projects on an ongoing basis. We have found All Systems to be always professional, enthusiastic and flexible in their approach to all works that have been undertaken to date. I have found that their commitment to safety, quality and planning of their work is to be highly commended and would have no hesitation in recommending All Systems for any similar project works in the future.
Jonathan Clinton, Project Engineer – Astellas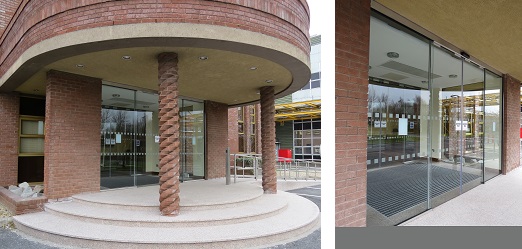 ---